Lil' Louis – "French Kiss (The Original Underground Mix)"
Posted by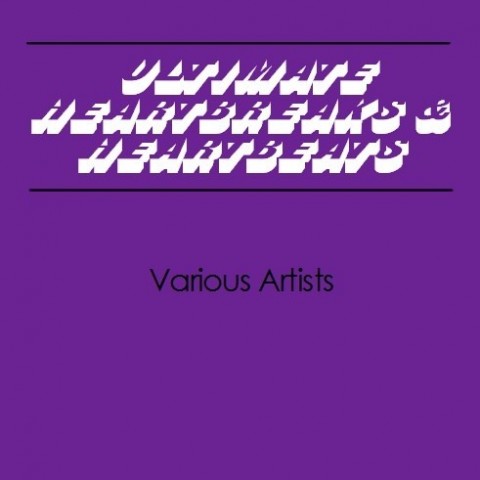 Volume One: "Can you tell me if I'm doing it right?"
This is not the minute—this is the day. This is not when they come—this is when they call to say that they'll  be coming. This is not the knowing—this is the wondering. This is not the sex—this is…
…the kiss.
Lil' Louis – "French Kiss (The Original Underground Mix)"
Sex is terminal. Kissing is not. And in that absence of a clear goal, of an end of the line, variation becomes everything: The warm drift sustained by a wet concentration, muted sensations pricked with the occasional pop, maroon formlessness perforated by a softly clicking jaw, the seeking out, the reeling back, the push, and the pull, all moving back and forth in the wooziness of the blood. In its way, endless.
Existing as it does entirely in this shared bruit, this closed, waltzing pulse, the true kiss—the kiss, that is, that is not actually Something Else—can have no real release. And so the drums throughout keep a capped, tamped-down quality. Allowing for no exterior outside of this room, outside of this song, outside of our bodies, it is transportation between low-ceilinged places; it is being locked inside of the vast TJ Maxx of desire that exists just outside of consummation—muzzy, overstuffed, and almost. Lingering in that hour between the dog and the wolf. But if it is neither possible nor necessarily desirable to rise above, to leave, the song stretches and presses, revealing fissures that become new things, possibilities into which we could fall and stay. There are inexpert and over-anxious peeks of pitch-shift and tempo wobble to remind us that all of this has been put in place by human hands, and there is a Moiré effect where every subtle shift in alignment creates a new pattern: the synth twists around inside and refracts the straight 4/4 pound into an irresistible little bounce; the beat lolls for half a second and slips from being the rush itself to being something important brought along for later; keyboards scatter as ideas from an anxious mind, and all is velvet murk except for the hi-hats that brighten and feint like a little bit of fresh air caught from the corner of the mouth. The whole thing throbs like a jarful of hearts beating somewhere just on the other side of the tongue, and between here and there it's just you and you, joined in a maze of endless head.
(Right around the midpoint are a couple minutes of simulated ecstasy that perch atop the song like a phony janus head of bad loving: too audible to sound like a good kiss and too monotonous to sound like good sex, it does little but over-show and distract. And you know what, let's not think about all that right now.)
Distraction can be fatal, though, and by the time you're wondering whether maybe all this has gone on too long, it has gone on too long. With the constant permutation comes a bluntedness. But, but, but: Isn't there a sustainability in the edgelessness? Is "comfort" the word? Is this almostness where we learn to postpone, to prolong? No matter—when all the available combinations seem to have been explored, exhaustion yawns out ahead, and the plush anticipatory ripple at the beginning is by the end beeping out in monotony, a homing signal. This dark, sweet thing and all of its seamy potential has turned surprisingly fragile in its overextension. Blinking in that light, it becomes clear that preserving any of this into the next day or the next room will mean carrying it there like a completed jigsaw puzzle.
Or maybe instead of hanging on to it, instead of trying to turn it into something, maybe it'd be better just to start over, do it all again. Soon. Yes. Yeah. For this, too—no, this especially—is the kiss.
…………………….
CONSEQUENTIAL DATA
 – cf. Debbie Harry's "French Kissin' In The U.S.A" (I watched her sing this on some show back then, and remember nothing except the blindingly bright pin-spot of glare off of her ludicrously over-glossed lips; it felt like my own tv was burning a hole in my chest with a magnifying glass), Julia Fordham's "What chance did I stand / How could I resist / your American arms and / your French kiss?" and especially Lucinda Williams's "I can't stay around / 'cause I'm going back South / but all I regret now / is I never kissed your mouth."
– See also: the deep-reverb lip-smacking that begins: "Mommy, What's a Funkadelic?"
– A while back, I was trying to figure out why "French kiss" (the phrase) sounded so antiquated, so...quaint. Then I figured it out: No one qualifies a kiss anymore to specify that it was heavy; they do so only to specify that it was light. In the parlance of my young youth, "French kiss" was useful for distinguishing between a regular kiss and a capital-K Kiss. In these faster and heavier times, though, I think every kiss is assumed to be a Kiss unless it gets modified downward: "Oh, it was just a little/light/fast/quick kiss." I cannot think of the last time I heard "kiss" modified upward. Even the singer on the Vocal Mix of "French Kiss" kinda pulls back/hurries past the titular phrase, as if she—a grown-ass woman—is a little embarrassed to have to structure her whole performance around this bit of grade-school phrasing.
– I am not now nor have I ever been a heavy house-music dude, but around the time "French Kiss" came out, I read so many breathless write-ups of it that I was on a crazy mission to hear it. I was in my mid-teens, and thus still had the wide-eyed outlook and the stamina to want to chase every rabbit down every hole, but I was also living in semi-rural South Carolina at the time, and access to that kind of music was limited. So, I started leaning on friends to see if anyone had the hook-up with an older sibling or a cousin at college or sister's boyfriend at the record store or whoever: "Seriously, a tape or a dub off the radio or anything—I just wanna hear it!" My dear friend Pruitt didn't really like to dance all that much, but his girlfriend did, and she knew some spots; namely, a gay club ("It's called 'The Crystal' or 'The Crystal Castle' or 'Crystal Palace' or something like that") in a town forty-five minutes away that "definitely plays that kind of music." She didn't feel like going, and I couldn't drive yet, so—in an act of generosity that you'll have to believe me when I say was contextually gargantuan—Pruitt said he'd take me. He wasn't gonna dance, but he'd hang out and listen to some music, sure. (You've gotta understand: upstate South Carolina was still finding its way with this house shit, and it wasn't yet non-stop jacking; it was still completely permissible for dudes to chill at the bar until they found their comfort level.) So once we get inside, I go up to the first person who looks like they might know and ask them, trying to be cool but really just square as shit, "Hey, excuse me, um, do you think they'll play 'French Kiss'—uh, the song  'French Kiss'—here tonight?" This was like 1990, and while "French Kiss" may have been over elsewhere, it was just peaking there in the slow-to-receive red-clay districts, and the response I got was, "Honey, they'll probably play that stuff ten times tonight!" And indeed, in the couple of hours before I had to leave to make curfew (I am saying: square as shit), we heard it twice. If it didn't exactly change my life, it definitely changed the way I listen to music, which as much as anything informs the way I think about life. So, sincerest thanks to my man Pruitt, without whom. I think of you all the time, brother, and hope you're doing well at home.
– A few years after all this, Lil' Louis put out the excellent Journey With The Lonely, complete with liner notes outlining briefly but potently his take on 1992 gender politics in a tone located somewhere post-Prince and pre-Tyler Perry (e.g. "My Queens: Judge me not because of what your father did at home / Judge me not by your past lovers / Judge me not by what damaged souls tell U / Judge me not generally, but individually"). The whole package comes recommended. 
– Some of the best advice I ever got: "Don't lean on the doorbell."
Posted by