Songs About Fucking
Posted by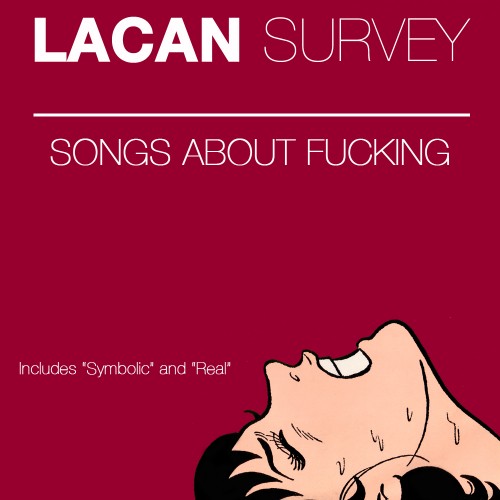 In lieu of a proper introduction let me acknowledge that borrowing a restaurant review format and applying it to the examination of music is fairly absurd. What's more, focusing these sound-as-sustenance reviews through a lens of Lacan psychoanalysis is wholly absurd. To stand on a dictum where Francis Bacon once stood: "Truth emerges more readily from error than from confusion." It's from this point—absurdity, obviously in error—that these surveys begin.
Examining sound from this skewed vantage point, anamorphically, with absurdity as the jumping-off point, our blind spot in how we perceive music is altered, which allows new experiences; more truths.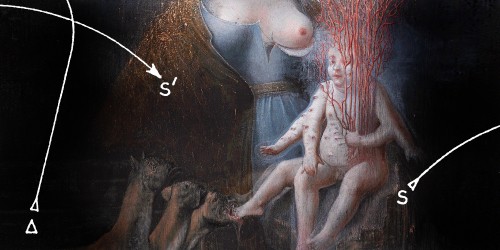 "Moanin' and Groanin'" — Bill Withers
Sound: Bedclothes duet
Impulse: Sensual
Praxis: Works every time
Price: Who cares?
The quintessential fuck song, unarguably. All that is embodied in the sex experience distilled to its absolute essence, as if it were a fine salve that you could spread on those parts of you hurting for love. Sung in duet with himself, Mr. Withers makes interesting Lacanian intimations toward an "object gaze," suffering a blind spot in his perception of a visual reality, presenting an inability to bear witness to his subject "in full," so to speak. This is further confirmed in the line, Young girl turned out to be two times twice the woman that I thought she was; the subject of desire, once possessed—in full view—becomes anamorphic and the suitor must see her re-doubled in his reality. The gap between the Symbolic and the Real is revealed in the line, if she ain't the best in the world/ she's as good as the goodest one. The fundamental fantasy of the experience is confirmed, and almost unconsciously, Withers concludes, "I feel real good," with an extraordinary emphasis on the "Real."
Despite the barred reality present in the tune, still, one of the best songs to be playing should you find yourself naked — alone with your fantasies, or otherwise.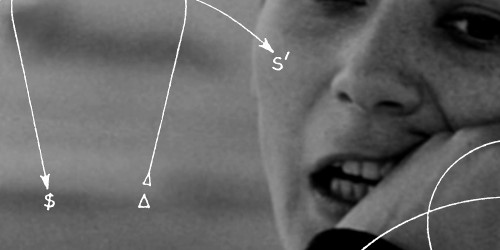 "Come On Baby" — Natural Four
Sound: Falsetto fondling
Impulse: Epicurean
Praxis: Sincerity with a touch of sax
Price: Worth it's weight in gold
The recurring supplication throughout this song, come on — come on, however loaded with double entendre, begs, on one hand, for consummation, and yet, on the other hand, looks to Lacan for a guarantee of the "experience's existence": Baby this love I feel/ I wonder if it's for real. Here, the suitor wills his conquest in words, and, likely, into a reality. That is, the pleading for the will to be Real. The I'm so lonely for you baby confession has obvious Freudian connotations, and after the first "climax" of the song there is a retreat to cliché (confession interposed over a saxophone solo), a few bars reprieve from the Real intent of the song, before the begging begins again — this time with more oomph. If we are, as Freud claims, fixated with maternal love, then the crying pleas, the falsetto (from the Latin "false," a condition most common in pubescent boys), the unrequitedness, certainly lends credence to that particular worldview.
Don't let this stop you, however, from using this song to woo someone other than your mother. It's a lot to deal with, what with the umbilical cord and the nipple and all…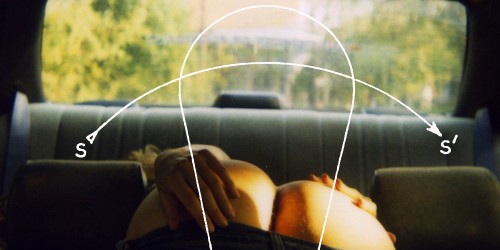 "Back Door Man" — Howlin' Wolf
Sound: Low end
Impulse: As old as the ages
Praxis: Backwards (*wink*)
Price: Initially, tight-fisted, much looser later
This song's for all you naughty types, as it contains the taboo trifecta: cheating, underage girls, and anal sex [which reminds me of a joke: Q: What do spinach and buttfucking have in common? A: If it's forced on you as a child you won't enjoy it as an adult]. The obvious double entendre aside, Howlin' Wolf really delivers with this Willie Dixon classic. And let's be clear, fuck you square in the eye if you would rather hear Jim Morrison sing this. There's a certain je ne sais quoi that Wolf embodies when he confesses, I eats mo' chicken/ any man seen. No doubt Jim Morrison ate some chicken in his day, but we can be sure The Wolf ate much, much mo'.
Blues woman of note, Sara Martin, said of this song, "every sensible woman got a back-door man," which implicitly confirms what we privately understand, though we deny it explicitly in public.
The supporting characters in this story are interesting cases: the nurse: professional care provider to the infirm; the wife of the judge: partner to impartiality; and the cop's wife: consort of the constable — all these women overexert their role in favor of this "gut shot dog," as he's viewed by their leading men. Though I lack any clinical case studies to back this, I would venture to guess the world has been supported "from behind" in this way since we were hunched primates. Gives new meaning to "Cave Man," if you know what I mean?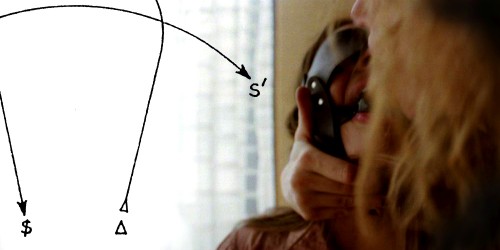 "Game is My Middle Name" — Betty Davis
Sound: Dominatrix-informed deep funk
Impulse: Mess up my mind
Praxis: Do me in
Price: If you have to ask…
As a counterbalance to Howlin' Wolf's back door creep, Betty Davis comes out "on top," "full frontal," completely willing to "take" whatever can be dished out. And one gets the impression that she can take quite a bit, yaddamean? The admission, whatever you want/ that's what I'll be, has heavy chimerical signifiers. The kind that suggest she's not unfamiliar with a request such as, "set me on fire and mash my nuts with your hooves while asphyxiating me with your serpent's tail." And Betty handles it: whatever you wanna play/ I said, I'll play it witcha. I mean, what kind of "stable" woman asks you — no, begs you to, just mess up my mind.
Hearing the song in this light it's not hard for one to envision a Blyian men's group huddled around a fire somewhere in the wilds of Minnesota backcountry—having paid a small fortune for their "portable talisman" and "archetypal shaman's kaftan"—and just as things are getting really myopoetic and the men can almost "touch" Iron John himself, footsteps from the distance grow louder… Out of the worst fairy tale of their New Warrior Training imaginations, the men are greeted by a Betty Davis-like sphinx with patricidal fangs and an unquenchable concupiscence:
Go on and open up your bag of tricks
Anything you got to give, I'll take it
Listen to how she's screaming at the end. I mean, just sit back and absorb how profoundly unhinged she sounds through the shrieking. Granted, she's talking about "playing," but I suggest coming up with a "safe word" before players advance to this level of the game. If Miles Davis couldn't handle it, I ask, what makes you think you can (Yea hooo!, yea hooo! — yea hooo!)? "Come on, now."
Again, no data to support this claim, but I bet when Betty Davis passes, should an autopsy be performed, they will find remnants of several suitable swains in her stool.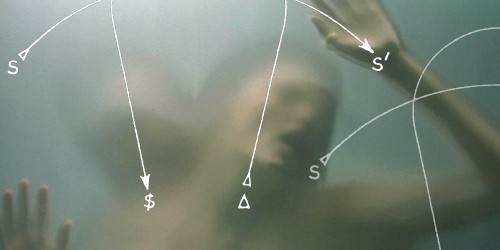 "You Can Leave Your Hat On" — Etta James
Sound: Role-play R&B
Impulse: To know what love is
Praxis: With the lights on
Price: Come on, just do it
Similar to the sadomasochistic spirit of "Game is My Middle Name," Etta brings a better nine-to-five balance to the boudoir. While this is customarily a "behind closed doors" practice, this variety will likely see more travelers as it has an everyday flavor— tempting enough to draw in those lubricious-leaning types, but familiar enough to seem just-this-side-of-illegal. This jam is decidedly a lights on affair. What Etta receives from her man standing on a chair, "arms in the air," shaking, is a little outside my wheelhouse, but if it gives her "reason to live," who the fuck am I to argue?
When she comes on with the repetitions of "they don't know what love is," and the jousissance–induced cries that complete them, there begins the slow fade. A song structure of Gräfenbergian device, as it "hits" the "spot." Feel me?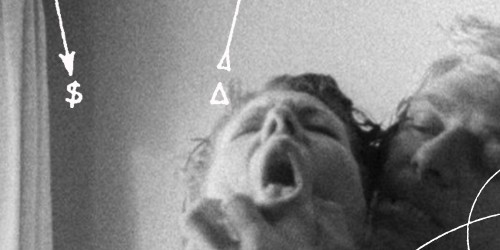 "Never Felt Like This Before" — Charlie Smalls
Sound: SSSW (sincere singer-songwriter)
Impulse: Positive vibes
Praxis: Serenade where possible
Price: Ask Cassavetes
Off the soundtrack to the Cassavetes film Faces, a wholehearted song, caught unawares, amidst the véritély focused scenes full of drunkards, cheats and disappointed prostitutes. Faces is weighty with the conflated muse of newfound freedom, as the recently divorced "clumsy fuck" their way through—or, more precisely, out of—their unfulfilled lives. The realism of the film finds a strange bedfellow in Charlie Smalls, with his short, unassuming heartfelt proposal to spend a quiet life together.
Charlie Smalls is remembered without much aid from popular media (outside of this particular song and his work on the Broadway show The Whiz), which seems unfortunate given the gentle candor of "Never Felt Like This Before." There are those who "commission their own immortality" — a quote attributed to marchesa Casati —and then there are the rest of us. Semiotically speaking, it's often the case, continuing to use Casati as an example, that the signifier (Casati all dolled up) has a relationship to the signified (dandy splendor) through this commissioned immortality that is not shared in the same way with those of us ("slobs," let's call us) who also interpret the signs. For the Casati caste, and to employ a Barthesian Fashion System process, "a little braid gives elegance," while for us slobs, "a little braid" makes you look like a "stuck-up" "gorgon."
The resistance, however purposeful or not, to immortalizing oneself by way of a medium that increases public exposure, is a sign many of us slobs use to signify our own brand of elitism. For example: "This song is an obscure track off a rare indie film soundtrack." While the level of percolation into popular awareness is different, the representation of status is quite the same. In other words, being a snob works with or without an audience.
The idea of a cinéma vérité—watching an actor play a "real" experience—is ripe with semiotic implications. Ask yourself if your participation in such a cinema, as an interpretant, decoding the signs, would be more or less "real" in a Cassavetes film than in, say, a Ridley Scott film? We value the "truth" of a Gena Rowlands-played-prostitute (humble, obscure) differently than the "truth" of an Angelina Jolie-played-prostitute (glamorous, famous). The meaning, the representation of signifier and signified, suffers more divergence in the case of Jolie, thereby diluting the authenticity of her character. She's less "real" as a prostitute, as it were.
"Never Felt Like This Before" is a song, just like Katy Perry's "Firework," or any other song. The place the song occupies in culture—it's obscurity or prevalence—has a diverging factor on how we interpret the sign, but what we respond to, ultimately, is the belief in the artist's ability to transcend the static, and reach the ecstatic. How each artist approaches that ecstasy is different, and while some feign and some force, the listener has a keen perception, as interpretant, with a built-in bullshit detector that can seek out the truly transcendental in any performance.
So while some respond to Charlie Smalls, acknowledging his place among the shadows, as an obscure singer who appeared on a lesser-known soundtrack, what's "Real" about that response is Smalls' ability to transcend the rigidities of recorded media and bring ecstatic "truth" to life in song.
File under: Musique vérité!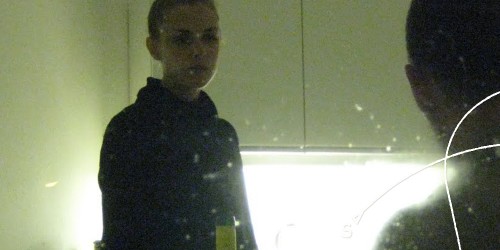 "You Can Have Him (I Don't Want Him)" — Nina Simone
Sound: Piano paramountcy
Impulse: Romantic devotion
Praxis: Post-coital nostalgia
Price: One's life
Speaking of transcending the terrestrial and harnessing the ecstasy of creative infinity, Nina Simone's performance here is the pinnacle of such an endeavor, making it the best kind of love song. Simone makes a unique experience of the mundane ("mend his underwear and darn his socks") through an extraordinary amalgam of deliberation and inventive freedom. Musically, Simone unpremeditatedly spans between arabesques engulfing the entirety of the keyboard and buoyant whispers of notes that only hint at the melody, leaving her nearly acapella at times. The determination and contagious spirit Simone winds herself up in while singing is Stendhalian, transcendently pure, and that effect washes over the listener in a very capital R "Real" sense.
The obvious gestalt of the song—that she does want him—is betrayed in the title's parenthetic admission (that she doesn't want him), which, in a Lacanian view, could be construed as a "master signifier." That is, the one thing that the subject most identifies with, and which, accordingly, has a key role in the way she gives meaning to everything. Of course, the problem with a "master signifier" is that it is also an "empty signifier," a transferential supposition, or a blind faith in that which doesn't really exist.  Here, the empty signifier works like the experience of Stendhal Syndrome (an assault of aesthetics). There are "real" physical effects but the sufferer can't clearly identify a cause. "It's just so beautiful." Overwhelmed with her experience.
The paradox of Simone's performance is multi-layered. First, at once she's denying what she wants ("I don't want him") while confessing a contradictory truth through the signs of the song (she really wants him).  Second, there's likely no real Object. That is to say, even if there exists a real man, the love described in the song is virtually unattainable. A love of this nature would be so overwhelming it would likely leave Nina in a Standhalian coma. The love is a sign, signifying an idea of what love could be. Finally, Simone's performance, a live story telling, is a re-redoubling of events: Art (the song) imitates life (the love), which is then re-imitated (the performance). The song is a simulacrum of something that was never hers to begin with (Irving Berlin wrote the song).
In pure essence of Baudrillard's simulacrum theory, Nina Simone's performance doesn't conceal a truth—it's the truth which conceals that there is no truth. The performance, then, is Real. The "how deep the rabbit-hole goes" paradox of this proposition is the very thing we exalt in our faith in gods that don't exist. For a mortal to be allowed to straddle such territories she must be damaged and difficult, like Nina Simone. We know, absolutely, that what she's telling us is not real, but through her simulation, and the signs she conjures, we incant a truth that allows us to love, completely and freely. And that love is real.
It's a pure faith in this complete and free love that so overwhelms Nina Simone herself in this performance. I wasn't at Town Hall when this song was recorded, but I like to think that for the nearly six minutes that she was singing, Nina fell far, far down the rabbit-hole into a totally pure, transcendent ecstasy, and it wasn't until the end, jarred out of her Stendhal Syndrome by the roaring applause, that she screamed back in feverish resuscitation at the audience.
Listen for yourself and hear how surprised she sounds, as if she forgot she was on stage.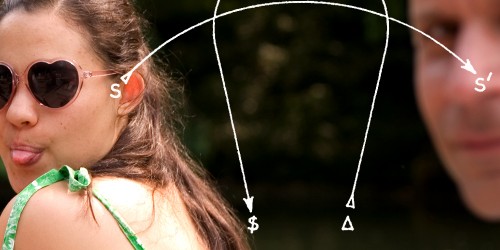 "Just Me and You" — Jane Birkin
Sound: Lolita lullaby
Impulse: Retrieval
Praxis: Temporary
Price: Not worth it
The romantic impulse of retrieving a lost love in this song comes from the same place as Nina Simone's "You Can Have Him," though, here, with Jane Birkin, the longevity of this prospect seems slim. While the passion is present, and a genuine desire to revive the love once known is what Jane is asking for, there are some troubling symptoms afloat.
First, Jane starts out on a course of second chances with a focus on the "jealousy and pain" that likely ended the romance the first time. Her insistence for isolation—"it would be just me and you, fuck the rest of the world"—is an unconscious admission of her inability to integrate this ideal relationship into the rest of her worldview. Further, he desire to return to a former version of herself, "if I could be twenty-one again," when "everything was fragile," is a defense mechanism, classic Freudian regression.
It's clear here that Jane's continued nescience of her desire is not nescience of what she demands, but nescience of whence she desires.
I don't need to tell you that Jane Birkin is dumb hot; she oozes "fuck me." Her sex appeal has Stendhalian effects on the world. So whoever she's addressing here was likely unable to resist. And who can blame him? Carnal satisfaction aside, you know this isn't going to last, so, enjoy the ride, and… take pictures!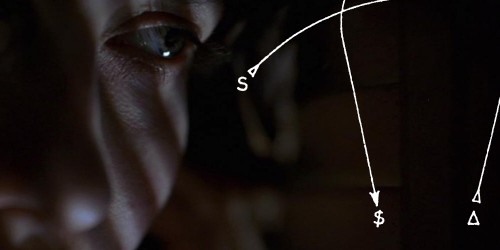 "Maybe Liquor, Maybe Blood" — Judith and Holofernes
Sound: Fateful fado
Impulse: Unholy
Praxis: Predestined
Price: Going to hell is free
Suppose you're in a bad place. You've been there a while. And you're not alone. Suppose you've fucked up a few times already. Like we learned from Jane Birkin's misguided impulse in "Just Me and You," being ignorant of whence you desire can lead to dark places. Those dark places are where we find the couple in this song. A "flood" of "lust," "ill-will," "vendetta," "regret," a "promise," a "curse," and "whiskey" on both party's "lips." These conditions are ripe for bad choices. Unable to sustain what little composure is left, the singer acknowledges the instability and forecasts, "I call out at night/ warning of a flood." Unable to differentiate the symbolic from real, with a largely unconscious, dynamically repressed, Oedipal phantom overcoming him, he unleashes, "in the mood to fight or maybe in the mood to fuck." At this point the actual act of maternal sex or patricidal rage is irrelevant, the singer is fully eclipsed by his neurosis.
Keep your distance.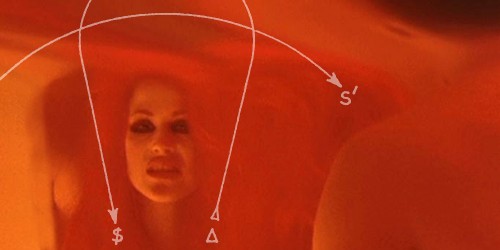 "S.D.B.J." — Jesus Lizard
Sound: Projectile vociferating
Impulse: Prurient
Praxis: Preferably blacked out
Price: Too much
This tableau vivant cannot fail to bring to mind a certain kind of "theater of cruelty" most have witnessed either in college or in some art house film whose images are not easily erased from the mind's eye. This song, a life-threatening mixture of alcohol and sex, removes all pleasure from either drinking or fucking. A subject such as this is often viewed with curiosity-driven disgust. Much in the same way we are shocked at children who repeatedly cut themselves or smash their faces into walls yet can't not watch as we're baffled by the behavior, we find ourselves watching this song unfold. Perhaps the satisfaction — of both the self-inflicting children and the singer of this song — does not pertain so much to the way the feeling of intense bodily pain brings the subject back to reality but, rather, to the fact that inflicting this pain on oneself is a form of making a mark, thereby shifting the anamorphic blind spot, allowing a clearer view of the self. The "zero" of the subject's existential confusion, of their blurred virtual existence, is transformed into the "one" of a signifying inscription. By engaging in these baffling activities they've made themselves Real.
Some doors are better left closed.
Lyin' around
Like some goddamn walrus
You make me
Sick to my stomach

The smell is here
Hangs like a killer
Hangs like a deadman
And I can't take another day

SICK!
DRUNK!
BLOW!
JOB!

Some kind of bra-wearin'-hairy-fish
Droolin' into your dish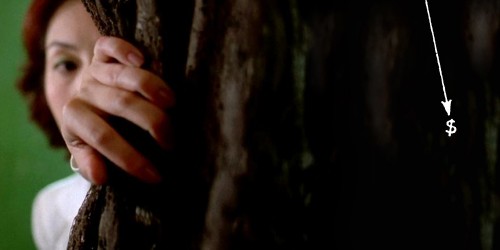 "Soul On Fire" — Lavern Baker
Sound: Vatic ballad
Impulse: Ego-Incinerating effigy
Praxis: A game I've always won
Price: Eternal
What better ending than self-immolation?
Descartes famously wrote, "I think, therefore I am" — the very act of doubting one's own existence serves as proof of the reality of one's own existence. In his seminar on the logic of fantasy, Lacan revised Descartes' posit thusly, "I am not where I think." A similar revision happens with Lavern Baker here, when she says, "goodbye to everyone but you, my love." With this seemingly simple admission of true love, Lavern actually reveals a fully conscious perception of self, or what Kant called Transcendental Apperception.
Lavern resolves herself in parallax, with the ability to see her life through all perceptions simultaneously. Her experiences, her iterations of self, have all been a succession of content combined in her consciousness, though she's "still had to walk this road all by myself," the unity of experience is a unity of the self, or, as Lavern says, "I put them all on the shelf."
In psychoanalysis, the investigation of the gap between the Symbolic the Real is referred to as "Symbolic Castration," and here we see Lavern resolving her "barred subject," when she sings, "I found my true love, with you forever, and my life has just begun."
It's no coincidence that this song (given it's weighty implications: Oedipus complex, symbolic castration, burning oneself in effigy to unite the Symbolic and the Real) was used in the film Angel Heart to articulate the symbolism in the sex scene with Harry Angel and Epiphany Proudfoot. Under the auspices of finding Johnny Favorite, a "lost man," Angel interviews Proudfoot, and learns Favorite had a relationship with Proudfoot's mother. It's not until the sex scene that the façade of Johnny Favorite starts to crumble. As "Soul On Fire" plays, and Harry Angel and Epiphany Proudfoot fuck, blood rains from the ceiling and scenes of a barbaric orgy quickly flash on screen. It's not until the end of the film, when Harry Angel returns to this bedroom and finds Proudfoot dead, that he is slowly awoken by the revelation that he is Johnny Favorite, and Proudfoot was his daughter.
Hegel said, "beyond the veil of phenomena, the consciousness finds only what it itself has put there." And so Harry Angel fucked his own daughter and burned in hell. The symbolic "dis-barring" of the Transcendental Apperception, eliminating the dual relationship of self (shattering the mirror stage, as it were), self-immolation—setting one's soul ablaze… all of these phenomena coalesce beautifully in "Soul On Fire."
Imagine Lavern Baker, in parallactic duality, with the ability to see all the mirror images of herself — all perspectives simultaneously, singing, in child-like abandon:
For me
You're the only one
Who makes me shiver
Makes me tingle
Posted by