Posted by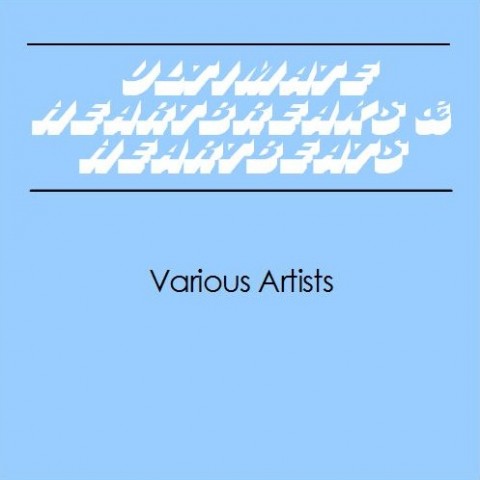 Volume Two: "Oh My God!"
Mark Morrison – \"Return Of The Mack (Acapella Of The Mack)\"
"…you can see yourself trying to find your way in the darkness, lighting the hall and staircase with a miserable lamp, dragging along tied to you as part of yourself, the corpse of your memories, of your wrongs and failures, the murder everyone commits at some time of his life—you can never free yourself of your past, you have to carry the corpse while Life plays the drum…" – Max Beckmann
Several years ago I was listening to some NPR feature about Chicago radio, and there was a piece about a brand-new radio station that had just started broadcasting a couple weeks before. The initial focus of the NPR piece was on the new station's dubious decision to plug itself right from the beginning using taped man-on-the-street testimonials. The examples played in their authentic-seeming and fully background-noised trebliness: "Oh, yeah–WXWhatever is my favorite station!" "WXWhatever plays all the best music!" "WXWhatever is the only station I listen to, at work, at home, and in the car!"  The NPR commentator pointed out the inherent ridiculousness: The station was brand new; no one in Chicago had (or could have) yet heard a minute of it, so it was logistically impossible that it was anybody's favorite anything. There was an audible smirk, and then a pregnant pause during which I naturally assumed that he was getting ready to go in on the absurdity of commercial radio. What came next was surprising: He said that the longer he thought about it, the more human their approach seemed. He compared it to the first day at a new school, when all anybody wants to do is to seem like they belong, or at least to not seem like they don't belong. You concentrate your efforts, he said, on pretending that you know where everything and how everything works, making sure that–in this place you've never been before–you don't look out of place. Even stepping outside your own body and seeing how idiotic you look and feeling the excuses turn to ash in your mouth before you can even make them, it's tough to fight that instinct. What? Me? No, I'm not new. What do you mean? I've always been here.
…
"We manipulate memory / To make things free" – Lisa Robertson
In the summer of 1989, days before the start of our sophomore year of high school, my friend Ethan and I were lounging in our other friend Andy's family room, watching MTV. Our semi-rural town's conservative and overwhelmingly religious leadership's decade-long lobby against the inherent turpitude of Music Television–and said leadership's subsequent strong-arming of the only cable provider in town–had only just relented a month or so ago. We'd all already spent years listening to as much music as possible, reading about it wherever we could, and watching on other networks whatever "video shows" we could find, and even if we'd read enough Maximumrocknroll to know that MTV was of course totally meritless corporate bullshit (of course), it still felt like a new mainline had opened up, and its pull was irresistible. Wherever two or more of us were gathered we watched with a thirsty reverence our new cathode-ray Fatima, looking for signs, for connectors. When De La Soul's "Me Myself & I" came on, we watched it in the riveted way we watched all of them, but about halfway through the video, Ethan jabbed a finger at the screen said with great portent:
"This–this is going to be us this year."
Right up until the second before he said that, it would never have occurred to me, but in the way that can only happen once someone else's failed check on their teenage obviousness gives you tacit permission to unleash your own, I immediately gave myself over fully to the inevitability of his assertion. Yes. Clearly, this was our new template, our re-up, this year's model of the outcast pose we'd cribbed from punk the year before (and from thrash metal the year before that, and from horror movies the year before that, and from comic books the year before that, and from weird cousins all the rest of our years). By the end of this goofy little post-"I Wanna Rock" melodrama, wherein the asymmetrical and unfashionable De La dudes slouch their way unobtrusively through a school day while being endlessly taunted by the popular and conventionally-dressed archetypes who mug nonstop in their periphery, we were certain that the new path had been shown. In the life of the artsy teen, there is a design that must needs be renewed every day, a pattern of positive and negative, assertion of what you are and denial of what you are not, criticism and embrace, creation and rejection. But the greatest of these is: Fabrication. Complete and utter fabrication.
My friends and I were not outcasts. We did not register in the social structure to enough of an extent that anyone felt the need to cast us out of it. Generally speaking, I think we were at this point pretty much nonentities to everyone except each other. This is why wholesale identity-jacking was attractive in general. What made the identity offered in the "Me Myself & I" video so attractive in particular was the blasé air that we perceived about the protagonists: As reflected in all our previous models of marginality as well as in our own mirror, here were weird dressers with indistinct physiques and hair issues and who felt they were suffering fools daily; but instead of responding with traditional anger or violence, they responded with a kind of soulful fatigue. Where the cycles of dissatisfaction and retribution–enacted by The Exploited, "Institutionalized," Nail Gun Massacre, that Aaron kid who ended up going to juvie (he was a year ahead of us–remember? had a single mom who was kinda cute?), The Punisher, et al.–had been circuits that we could only ever complete symbolically (and even then, unconvincingly), here at last was a front that we could ride all the way. It wasn't the giant leap that all those other things had asked us to make, it was just a step–a step so small that it didn't even register as a lie. It was a fantasy that was made so seductive by seeming so close to where we already were, and we took that small step, overlooked that lie, jettisoned the history we'd never wanted in favor of the history we'd never had, and said "yes" to all of it.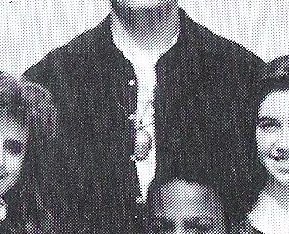 But then, that kind of thing is pretty exclusively the province of teenagers. What seemed at the time to be a slip of the yoke of memory, looking back, seems more like the kind of transubstantiation that can only happen in the time before memory. We were fucking kids, you know? It was a great unburdening at a time when we had almost nothing to shed.
So much has happened since, and history, memory, and circumstance are not so easily escaped. We are grown now, and now, in our time of the corpse and the drum, that open territory seems to always recede before us. We come to understand that in the end, videos, music…these kinds of things, they never mean as much as we want them to; they are beautiful but they are uninhabitable and they cannot stay, any more than we can. Ultimately, in the dark of the night and dark of the head and dark of the heart, there can only be the self–the true, unblinking self, the one we do not get to choose–and when stripped and thrown back before that most dreadful witness, will you still have a song to sing?
….
"Call me Ishmael." – Herman Melville
b/w
"Don't call it a comeback!" – LL Cool J
Every Mark Morrison music video I've ever seen makes at least one truly awful fashion statement. "Crazy" has a guy chatting inna doo-doo raggamuffin stylee from behind an infrared cyborg eyepatch; "Let's Get Down" has Mark himself in various configurations of a mismatched buffalo-check shorts set, worn cholo-style (with just the top button done) and topped off with a clip visor worn backwards; in "Trippin'," he's flanked by bored-looking huskies and wearing a turtlenecked vest (to the casual observer who might wonder whether this wouldn't simply be a sleeveless turtleneck, all I can say is that it's like those dreams where you're in a house and it's nothing like your house and yet you instinctively know that it's your house: I just know it's a turtlenecked vest, okay?); that other video ("Moan & Groan") where he's at the microphone stand emoting broadly while shackled with gold-plated handcuffs, so clearly wearing them not as props but as an earnest attempt at, you know, a look. In the video for "Return Of The Mack," the statement is: door-knocker earrings for men. And the whole video is characterized by similarly questionable aesthetic decisions, decisions that leave it feeling like New Jack City staged five years too late and shot like a perfume commercial. The storyline is hazy, but it has something to do with Mark–in open rebuke of the café au lait honey who dissed him for some bobo-dread scrub in an entry-level bubble goose–posse'd up with two additional computer-generated versions of himself and striding through a dramatically lit chunnel toward the future, with black leather trench coats and dookie chains and door-knockers for all three of them/him. There is also a snake, which I believe represents the scheming ex-girl who herself shows up partway through the video to confront the three Marks in their postindustrial office suite while draped in a black leather trench coat that she seems to have borrowed from one of them. Whew. Nonlinearity aside, the video's triumphalism is contagious and undeniable. It floats from its first second to its last on a luxury of mist and party-over-here type atmosphere that blurs all edges and blunts all objections. Truly, the mack has returned.
The music is similarly seductive. It's simultaneously muscular and spongy, slabby and sassy on its own slow-roll majesty. Hip-hop in its approach but smooth-jazz in its self-satisfaction, it is chromed and confident and doesn't mind moving just a little bit slower than you're hearing it, hanging back a little even as it swells forth on a three-and-a-half-minute wave of cork-pop and bubbly gush. Every bar is measured in the same wet starburst of picked guitar, and peppered with samples and stabs that sound as though they're imported from some faraway magical kingdom of Rap Music. There's no bass presence to speak of, just kick, snare, and sparkle that weighs a ton. Underneath the whole thing is a vastly satisfied professional buzz, the purr of a giant robot cat that has eaten all the money, and can now doze.
But as good as the video looks, it's also a lazy absurdity of convoluted clichés and a train-wreck of disconnected posturing. And as good as the music sounds, it's also an meaningless juggernaut of gloss that never leaves the showroom. They both operate in complete fealty to history, memory, and archetype, and evaporate as soon as you look away.
The acapella, though, is the work of a free man. Taken in its full musical (and, if you like, visual) context, the singing registers chiefly as one long torrid ululation–good, but nothing crazy; typical r&b overemotion refracted through an eccentric vocal approach multiplied the fake crying from "La Di Da Di" and divided by the fact that dude's a couple years late with all this. But when cut loose and taken on its own, you can hear the mania bloom.
"The guy just goes out and thinks, No one's gonna understand what I'm doing except for me, but I'm a fuckin' genius." – Matt Damon
Far from ahistorical, its first note is a clarion of continuity, the kind of ascendant and hanging "Ohhhhh" previously given vessel in Frankie Beverly, Jackie Hogg, Lenny Williams, Charlie Wilson, Aaron Hall, and on and on. And this voice's very ribs reach forth from the lineage of messianic anguish and megalomania and entitled eccentricity and willful abandon knotted with complete control that passed like a coiff- and larynx-borne virus from Captain Ahab to Larry Blackmon to Grace Jones to Bobby Brown to Shabba Ranks to anyone else who ever flamed weird and fearless from their mouth and had hair that was all fucked-up on one side. And what this vocal here does is take all that lineage, all those continuities, and lets them pile and pile and pile, indulging each of them in their turn, running through all that history so fluidly that the individual images of the originals get subsumed into ever-accelerating zoetrope flicker. In this heedless cycling-through, it all moves. The old is made new, time vibrates against itself, and the pretender is made real.
The vocals of the full version include a mid-song break during which we hear a woman's voice, English-inflected and sleepy (or maybe just tired): "Mark, stop lying about your big break…For god's sake–I need a real man…Stop letting me down…Stop letting me down…" It's a humorous little moment, and a somewhat pivotal one, in the way that its "Oh yeah? That's not what she said…" humanizes slightly this preposterously over-the-top figure and eases him back from the brink of pure caricature, and also in its sly acknowledgement ("stop lying about your big break") of the commercial fact that when this song came out, almost nobody in America knew who the fuck Mark Morrison was or why his "return" from anywhere would mean anything to anyone. (It's telling that the single/radio version includes only the "big break line"; admitting to your pop audience the realities of the market is one thing–copping to personal shortcomings your first time out is, I guess, another.)
The acapella gives no quarter to such outside perspective. This is a universe of one. Morrison vipers heedlessly from machete-chop dancehall cadence to silk degrees of loverman confession to the betrayed bleating of a still-glistening man-child kicked too soon from his butter-leather womb. Here his voice is Caribbean, here throaty and Pendergrassian, here adenoidal. Now his accent is from Jamaica! London! Atlantis! And the deeper you listen, the weirder it gets. If the music were around, its glittering batter would ooze through and smooth the song into its familiar braggadocio, moneyed and middling. But the music is not here, and in that vacuum we are left alone with a voice that operates only at the far poles of drama, with no use for anything resembling medium cool. There are only Best Things Ever and Worst Things Ever. Godly and lowly. The shining victor and the abject loser. It is complete immersion in rotating archetype, until every line is a comment that reflects on a reflection that was already a reflection of a reflection of a reflection of something that was a copy in the first place. It becomes a demented hall of mirrors housing both The Mack, high on powdered pharaoh brain and fat on the meat of eagles, bestride the whole world, mile-wide smiling and licking his champagne fangs, and The Pariah, a mock-necked Caliban wracked and bawling like all three members of Jodeci bound into one monstrous body and informed that one head must now eat the other two.
One could argue that singers in general and r&b singers in particular tailor their vocals to the nuances of the musical backing they're singing against; when stripped from that backing and isolated, pretty much any vocal is gonna sound a little unhinged. To me, though, the "Mack" acapella goes farther. Formally, it doesn't have the spaciousness of most isolated vocals, nor does it exhibit much sense that it is meant to exist as one part of a full musical production; all of the auditory space is filled with vocals and choruses and back-ups and ad-libs, all sung by Morrison and all delivered as if each part represented a distinct character, and as if Morrison alone was responsible for (and worthy of) populating the entire track. And creatively, it is just so unabashed and frontal, so devoid of any non-extremity; for dude's maiden voyage towards a wider American audience, he delivers a vocal that not only explodes with contradictory eccentricities–You've never heard of me before…but all hail my return! I'm the ne plus ultra ladies' man…but I lost my girl! This is my big moment, right here…but I'll be back!–but that also demands to have its story swallowed whole.
What makes this last insistence so audacious is the faint but deep feeling of fugazi that runs through the vocal. The entire performance revolves around Morrison's ability to sustain the idea that he's got all the moves. And to a point, he convinces; it's a strong vocal, plenty of range, expertly structured, and invokes enough established r&b signifiers (The Voice, The Man, The Girl, The Lie, etc.) to get through the door without a hassle. Soon, though, there comes that uh-oh feeling. It's not unlike when you're scanning the dial and enjoying an unfamiliar song for the minute or two before its suspiciously non-committal pronouns make you wonder if you're accidentally listening to something religious, or flipping through channels and coming to rest on some interesting-seeming show whose slightly scrubbed and behind-the-times quality prickle your suspicion that you've been tricked into watching a little bit of something Canadian. That feeling of Everything is here, all the right switches get flipped, everything is right where it should be–why does this still seem…off?
Again and again, Morrison gets the substance right but the details wrong: He starts in immediately with the kind of that-boy-can-sang vocal flexing that so often in r&b acts as an annunciation, but he takes it too far too fast; in the few seconds comprising opening vamp–"Ohhhhhh / Come on / Oooh yeah"–he uses three different voices (adopting an ecstatic clarity for the "Ohhhhhh," a weird nasality for the "Come on,"  then a smooth quaver for the "Oooh yeah"), pushing past "range" and into "schizophrenia." Beginning in these same early seconds and continuing throughout, it's made clear that he's studied the furious entitlement of later-period Michael Jackson and its attendant belief that sheer presence can trump intelligibility, that if your phonetics are visceral enough, the listener will bend their understanding to accommodate your intent (call it The Shah-Mown Paradigm): he swallows both the beginning and the ending of the "Come on!" so that we only really hear what bubbles up in between, something that sounds like "I'm oh!" It mostly comes off, but there remain these moments where the smeariness and indecipherability exceed the pocket, making the listener conscious–in a way that a more orthodox, sonically grammatical approach might not–of the liberties being taken and of an unearned identity being asserted; mid-nineties Mark Morrison is not, after all, mid-eighties Mike Jackson, and while it took until the what's-up-with-that? observational-humor boom of a few years later (possibly even until the hey-remember-the-8os? talking-head shows of more than a decade later) to really shine a light on the bizarre qualities of MJ's fevered ad-libs and gravid exhalations, it's almost impossible to hear Morrison's vocal even once and not be struck immediately by its overweening self-indulgence, by just how fucking weird this jiggy no-name pop aspirant sounds from the very first listen. Far from any kind of middle finger, though, it is not an act of rebellion but is instead a formal and aesthetic reverence so slavish and inflated that it becomes a kind of disregard for accepted reality.
The vocal's highness-on-its-own-supply-ness is driven home in the acapella's last thirty seconds. In this final stretch, there are three iterations of the chorus–each consisting of the title phrase sung three times, then buttoned with the chronologically and thematically muddled threat/promise, "You know that I'll be back!"–with Morrison ad-libbing between each line to form loose couplets: "Return of the mack! (My little girl!) / Return of the mack! (Once my pearl!) / Return of the mack! (Up and down!) / You know that I'll be back! ('Round and 'round!)" and so on. Every "Return of the mack!" is sung identically, but every round of ad-libs is sung in at least two different voices; taken cumulatively, they lay bare every color in his palette, willfully and jarringly exposing the work as just that: a work. But then, the listener's suspension of disbelief has by now become irrelevant. Morrison has created his own universe, a universe in which he plays all the parts, every one which he's repurposed from somewhere else, and he stopped worrying about you a couple verses ago, straddling with impunity worlds of pure artifice and worlds of no artifice at all, and he will insist on his authenticity even as he lets you see him change costumes right in front of you.
Why I'm still able to draw inspiration from this in 2012 is perhaps mostly a matter of scale. As the self-doubt and isolationist tendencies of my adult self do nothing but intensify my feelings of withdrawal, there is a steady erosion of my belief that any freedom from the hulking corpse of memory and the martial drumbeat of life is truly possible. All the solutions seem to rely upon the outside world's acceptance of your particular strain of kayfabe, or at the very least upon some fellow travelers among whom you can circulate your counterfeit without fear of exposure. And I have a hard time trusting in any solution so dependent on the willful blindness of others. But this is not that. The "Return Of The Mack" acapella is not a fledgling radio station trying to snow a whole city, nor is it my friends and I scanning the dial for our next amnesiac waterslide out of suburbia. Though its aims are just as delusional as either of those, its pursuit works through not exactly the former's denial of wider histories, nor exactly through the latter's denial of personal histories, but through gorging on the poses of history and memory until rupture is achieved, leaving a space in which a different self might emerge, a self born not of negation, but of explosion. It is, ultimately, just one guy who realizes himself not by cutting loose from that which he is and that which he cannot forget, but by burrowing into it so deeply that he comes out the other side, emerging as something new.
In Aimee Bender's story, "The Girl In The Flammable Skirt," the narrator has for reasons unexplained inherited from her father a massive backpack that is made of solid stone and which she cannot take off. She goes to school and talks to her teacher:
It's so heavy, I said, everything feels very heavy right now.
She brought me a Kleenex.
I'm not crying, I told her.
I know, she said, touching my wrist. I just wanted to show you something light.