Posted by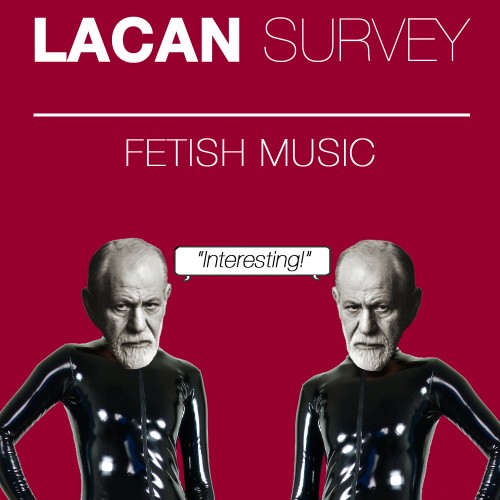 As was the case in the first Lacan Survey, let me again circumvent introducing or defining this series and, instead, offer broad questions in place of answers.
What do we mean when we say, "I like this song"? To see what's beyond truisms like "the words are great" or "I like the beat" or "it just makes me feel good" means seeing how the song is integrated into our worldview, symbolically. The song has a totemic significance, as it allows the listener to perpetuate the experience of the song—or, more precisely, to perpetuate the experience linked to the song by the listener. The listener's experience becomes embodied in the song. Is this not the definition of fetish?
I'm not talking about a dude in a latex suit licking a woman's toes, though there's room for that in fetish; I'm referring to associations made, the accidentally simultaneous presentation of a song and an experience. Attaching a song to an experience, however unconsciously, often suspends the song in a kind of sentimental abeyance—"this was our song" or "I spent my first year of college totally fucked up listening to this album" or "this song got me through some shit, man"—and allows us to either re-live the experience through an attachment to the song or distantiate ourselves from a reality we can't wholly, consciously consider.
As an example, I will offer my own fetishistic associations and sentimental attachments between sound and experiences, and it makes sense to start with an extreme example.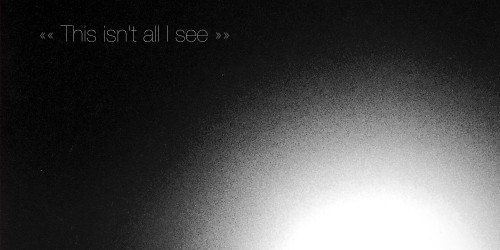 "I See a Darkness" — Bonnie 'Prince' Billy
A handful of my friends committed suicide in the beginning of the 2000s, the last of which was my friend Charles, and it was his death that unraveled me. In the weeks shortly after Charles died, I was prone to fits of unpredictable, hysterical crying. I don't subscribe to the notion of "boys don't cry," but paradoxically, I don't often cry myself, so my crying jags were extremely hard to recover from. I was terribly despondent. I began carrying a snapshot of Charles around in my pocket. If while at work I felt the wave of tears coming on, I would sneak out of the miserable office and lock myself in a stall in the bathroom, take the picture of Charles in my hand and silently weep into his mangled face. Seeing a "real" version of him was the only way I could bear the experience. The snapshot was the embodiment of a belief that I couldn't allow to be true. It was keeping him alive long enough for me to get through his not being alive.
Around this same time I was introduced to the Bonnie 'Prince' Billy song, "I See a Darkness." In many ways this song explains the end of my friendship with Charles.  He was strung out, living again with his parents, I had moved away, and while I still loved him, he and I simply didn't have as much in common. The last time I spoke with Charles he called me under the auspices of plans to write music together again, but what we spoke mostly of was his addiction, his problems in his relationship and his poor health. A few times during the conversation he said, quite frankly (and comically, though the humor is bittersweet now), "I'm a fucking loser, man" and chuckled. At the time it was a very normal conversation to have with Charles. Afterwards, however, it was this conversation that haunted me, gave me tremendous pangs of guilt, and left me wondering if I'd not done enough. Listening to "I See a Darkness," the pre-chorus, "this isn't all I see," and the post-chorus, "a hope that somehow you you can save me," were, when reexamining that last phone call, prophetic intimations of what was to come.
Eventually, the crying fits became less severe, I quit carrying the picture of Charles around with me, and the guilt wasn't as sharp a pain. "I See a Darkness" became totemic to the experience of losing Charles. Not just his suicide, but all the commitments we had made to each other, and how his death affected the rest of us—all of his friends—and what changed in us as a result of him being gone. Through this entire time (3 years?), I would listen to this song quite frequently. Charles continued living in my observance of, and attachment to, the song. The song embodied my refusal to let him die; it was a living disavowal of death. And most importantly, it helped me grieve. Paradoxically, thinking of him through repeated listenings allowed me distance from him. As my need to hear the song diminished, it became easier to accept his death.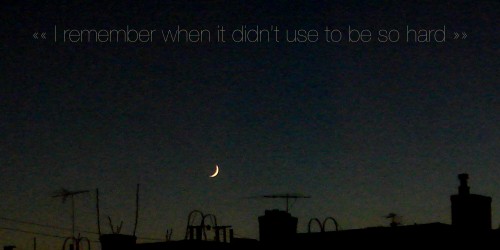 "Almost Was Good Enough (Once)" — Magnolia Electric Co.
In the years following Charles' suicide, productive activities had a sense of defiance against all the defeat symbolized in his death. Being in a band or making a record felt, in some ways, like a "fuck you" to the spirit of his giving up. Carrying on with my life, without him, made me feel both guilty and subversive. For those of us that had "gotten out" before the rash of suicides struck our hometown, we looked at one another as survivors, the remnants of what had happened. Those suicides were such an ending, that continuing to do anything afterward felt uncomfortable.
It was in these purgatorial years that "Almost Was Good Enough" came to be more than just a song. Molina sings
Did you really believe
that everyone makes it out?
Almost no one makes it out
with the same sense of finality heard in "I See a Darkness." It's analogous to the clichés we all told each other while grieving—"you can't blame yourself for what happened," "it will get easier"—that are used to accept something unacceptable. These clichés are tempered with Molina's reification:
But if no one makes it out
How come you're talking to one right now
for once almost was good enough
These three lines sum up, quite perfectly, the feeling of defeated accomplishment in being the one who "made it out." While it's good to come out the other side, realize you're alive and be filled with a renewed sense of self, you're still dragging your dead friend around behind you, and what should be "good" is actually "good enough." The guilt is real, and it's too much to ask for more than good enough. While "I See a Darkness" allowed me to keep Charles alive in the years immediately following his death, "Almost Was Good Enough" allowed me to keep myself alive—and more importantly, moving.
The fetishized song can function in two opposite ways, either its role remains unconscious, as in the case of "I See a Darkness" where I was unaware of the song's assistance in allowing me to live with death, or, the role of the song can be a conscious one, as "Almost Was Good Enough," where the association with the song is reflected in the sublimation of the grief and guilt in continuing on with the plans made before Chuck's death.
In both cases the fetishized song helped me to grieve. Unconsciously, I could displace that which I was incapable of dealing with (the actual total loss of Charles from reality) in "I See a Darkness." Listening to that song allowed me to revel in his life, to relive that final conversation differently, until I was able to see him totally dead. Obviously, I knew he was dead the entire time, but it's interesting to look back at what I was doing while being unaware of doing it. In contrast, I used "Almost Was Good Enough" as a fetish consciously, invoking it as a mantra of solidarity among my fellow survivors, acknowledging what we'd been left with and how to make enough sense of it to carry on.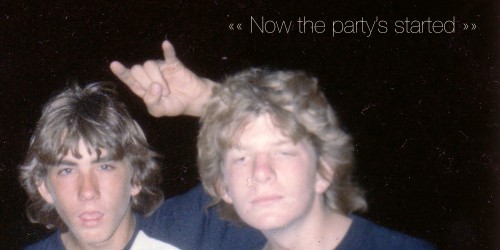 "V.A. Rocks Your Liver" — Verbal Abuse
It's an understatement to say I was a "troubled child." I was, literally, a poster child for juvenile delinquency: I appeared in low budget public access awareness campaigns, education panels and after school programs for people trying to understand problem children. Before my service work in helping people understand problem children, I did extensive fieldwork as a problem child. I'll spare the details, and just skip to my friend Aaron and I running away.
Aaron was from another town (I can't remember where), had a shitty car, and when we decided to run away that shitty car was our ticket out. The only tape I remember him having was Verbal Abuse. Paradoxically, neither Aaron nor I drank, so in retrospect, it seems strange that this anthem to drunkenness was our anthem, but we were fairly dimwitted. Our time on the outs was a time of true liberation, in direct opposition to our unbearable teenage lives. It was two decades ago, so the details have faded and the injustices seem comical now, but at the time the pain was very real. Our decision to runaway, to leave family, school and friends behind, was a refusal of the status quo. Aaron and I had no idea where we were going or what we were going to do when we got there. It was a salto mortale, a leap of faith from the known into the unknown, and in that act of un-knowing our entire lives, we were briefly, completely free.
Of course, the reality of undoing everything we had known up to that point was far less romantic than the picture painted in reminiscing. Aaron's car broke down several times — the car we were sleeping in, we had no money, and all we had to eat was a wholesale-size package of hot dogs that rolled around in the backseat. The package had been torn open so dogs would occasionally shake loose onto the floorboards. Disgusting, but there was something heroic and martial in brushing most of the dirt off your cold dog before eating it; crunching of dirt was the sound of our freedom. I still smile at the thought of Aaron and I pushing his car while "V.A. Rocks Your Liver" (our "Star Spangled Banner") blasted from his tape deck.
As I've grown older I've re-bought some of the records from my youth, records I had either lost in bouts of homelessness or sold for food, or, in the case of Verbal Abuse, never owned in the first place. Finally hearing "Rocks Your Liver" again after twenty years was certainly a nostalgic reward, but the song itself had lost it's meaning outside being a placeholder for those memories. With the song sitting silently for so long, going unheard, how could I not be disappointed in hearing it again? Everything in my life had changed around that memory, and if my association with "Rocks Your Liver" (liberation, the frivolity of youth, girls underwear) remained static, hearing it again—outside that freedom—would inevitably be a different experience. I have more memories of remembering the song than the song itself.
"Rocks Your Liver" is a song that, if I heard it today, would leave me indifferent. As emblematic of those days of freedom, though—eating dirty hot dogs, breaking the law, and pushing that fucking car around—the song is overwhelming. I have no idea what became of Aaron, I have no souvenirs of that time, and I live across the country from where we roamed, so "Rocks Your Liver" is the only perceptible artifact of a time far from today with a valley of experienced life between then and now. In acquiring the record I learned I didn't actually need it for it to be a favorite in my collection.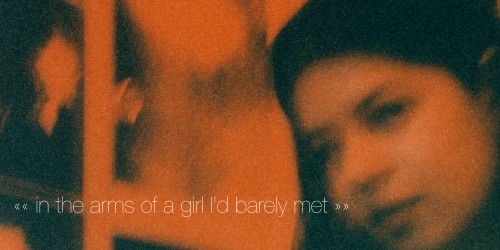 "For Want Of" — Rites of Spring
Admittedly, I took this song, and the album it's on, too seriously. Through most of the early '90s I practically pushed this album down the throats of everyone around me. Nearly everyone I knew got a copy as a gift, though more as an explanation of my condition.
One such recipient was Joann, one of the first friends I made outside my close-knit circle of degenerate creeps. Our friendship grew despite not having much in common, and eventually we traded favorite albums. I remember sitting in Joann's house listening to her explain all the things she loved about Sade's Promise album and being so excited because I felt exactly the same about the Rites of Spring album, except when I played it for her she looked as though I had just shit on her coffee table. At first Joann thought I was playing a joke on her, trying to humiliate her. "How is this anything like Sade?" What Joann responded to was the sound of the music (screeching, off key voice, brash noise) and I responded to the content (fervency, love, pain). To my senses, Sade and Rites of Spring were equivalent, while Joann perceived them antithetical to one another. It took much explanation, but Joann eventually, and reluctantly, conceded my point with the rejoinder, "this music is terrible." We learned to celebrate our differences.
Unlike Verbal Abuse, Rites of Spring remained by my side through all of my tempestuous relationships, and I used lines from this album in defense of and as excuse for my recklessness, although, like Verbal Abuse, Rites of Spring doesn't mean the same thing to me now. Fifteen years ago just hearing "I woke up this morning with a piece of past caught in my throat… and then I choked" could make my insides squall. The experience of my life then — tripping over my heart running from one woman to another — was measured in those words. Today I am different, and the song, certainly full of sentimental attachments, doesn't operate as the embodiment of feelings, either conscious or not, that I'm experiencing.
Having an album as a sort of "constant companion" through life is interesting in how the symbolism changes (or doesn't change) through life. Our experience with music is temporal, and is dependent on our view of things — and our view includes whatever blind spots exist in our perspective. How we hear the music will change as our worldview changes, and as the things that dominate our life (consciously or not) change. It's only in hindsight that certain aspects come out of a former blind spot in our perception and seem legible, new to the current listening experience.
To this end, I enjoy hearing stories about other people's sentimental songs. Most people explain it similarly ("Oh shit, this was my fucking jam"), though when pushed for more, it gets really interesting. The explanation reveals a great deal about how conscious one is of the symbolic weight of the song. Of course a good song can sometimes just be a good song, but once an examination of why a song is good begins what's revealed is the amount of courage one has to examine himself. Telling the truth allows suffering to speak, and when we tell the truth we reveal our own parallactic finitudes. What's real is a matter of how we arrived at truth, and that truth is tied to our inability to fully grasp the nature of truth.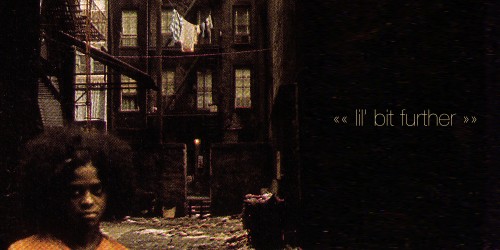 "Is It Because I'm Black" — Syl Johnson
As Cornel West talked of being introduced to the stank of life, so I found myself there while scouring the Internet looking for rare records. For me, a white dude in his 20s, this song represented a "holy grail" among record collectors, an obscure artifact from the civil rights era that was known in the hip-hop/sample-spotter world, and unknown to everyone else. My first access to a computer came through a desk job I had and any spare time was devoted to searching for records, back when dogpiling (remember life before Google?) "Is It Because I'm Black" would only return porno sites (Ahh, the days of unregulated metadata!). Before I had ever seen a copy of this record I found a soundfile (when .ram was the .mp3) and was so juiced to hear it I played to it through my speakers (no headphones) at my desk (a practice generally frowned upon). There I sat in the privacy of my own cubicle, with the volume as low as it could possibly go, getting so fucking into it when my boss, a black woman at least twenty years my senior (who had lived through the civil rights struggle) heard the song and completely marched into my personal space.
What happened next remains one of the most surreal and uncomfortable musical experiences of my life. My boss reached over my shoulder and turned my computer speakers up, way up, and while standing behind, sorta leaning on me, proceeded to sing along with and ad lib through the entire song. Most of the other cubicles were filled with middle-aged white women, all of whom answered to the same woman I did, that same woman who was singing, "something is holdin' me back… is it because I'm black?" at each and every one of them. Everyone in the office was already afraid of my boss, as she had been the office manager for decades, since the office was just her and the owner, and she had no problem telling anyone what she thought of anything. This made me love her, but most people (me included) were fucking petrified of her. And there she was, moaning, ooh-ing, ahh-ing and "keep on holdin' me back"-ing along with Syl, who was blasting out of my computer. All the while my co-workers looked at me with astonished what the fuck looks on their white faces. Jesus Christ! It was the race conversation that you always want, but are always to chickenshit, to have, and it was happening more to me than with me, and it wasn't a conversation as much as a living disinterment of shame. When the song finished, my boss said, "goddamn, what a song" and casually went back to her desk.
My reality before listening to the song (in short: post-civil rights white man working for a black woman under the assumption, "the world ain't perfect, but…") was completely different after listening to the song. Everything was still the same, I was still a white man working for a black woman in an imperfect world, but the façade had cracked. It was a façade that all of us—my boss, me, my co-workers—were aware of and discussed as such ("equal opportunities, huh, right?"). Of course institutional racism worked in place of overt racism, and of course we aren't all equal and of course things aren't perfect, but it's okay, right?
What my boss did by elevating Syl Johnson as a one-sided conversation was to acknowledge what Lacan refers to as the big Other. Our work place was operating under the guise of a paradoxical reflexive order which allowed symbolic order to function. This is similar to Marx's explaination of how states function; we only imagine that we believe in order and demand that others believe in that same order as we do—no one really believes, but it functions. My boss, causing torsion in the façade, brought the Symbolic into view of the Real and all the rest of us saw the contradictions of multiple truths existing simultaneously.
Much like Cornel West explained, my boss had tremendous courage in allowing truth to speak through suffering, by acknowledging finitude, by showing how my truth was tied to how I came to that truth, by introducing me to the stank of life.
The whole experience was terribly uncomfortable, and I would not change that. Before, I saw the record as an artifact, something rare and obscure, a relic from the near past, but still the past, and afterward I saw my view of the record intersected by other realities, in parallax, discordant and uncomfortably true, coinciding all around me. The record never had a chance to become a fetish as my unconscious blind spots were revealed before I owned it.
"I Don't Wanna Cry" — Mariah Carey

(File under: Guilty pleasure!)
My senior year of high school I made friends with a foreign exchange student from Spain who dated my best friend. Of course, as all high school relationships go, my best friend dumped her and things got sad and ugly. I spent many weekday afternoons with my Spanish friend, eating her host family's food and watching MTV. Mariah Carey was kinda huge then, and her multi-octaved only-dogs-can-hear vocal range was still a novelty. "I Don't Wanna Cry" became a theme song for my Spanish friend's bouts of tears and, at some point, she gave me a copy of Mariah's first album as a kind-of funny acknowledgment of what we'd been through. It wasn't so much about Mariah Carey as it was the experience, but the album was the perfect token of the experience.
From the outset I had detached myself from Mariah's music, being a boy who really only responded to testosterone-enraged guitar music. Not to typecast myself, but let's be real, I was immature and angry, so the Misfits blew my mind and Mariah Carey was a whatever thing that I only acknowledged ironically. My friend moved back to Spain after graduation and I kept the album as a memento. Over the years, other friends, aware of this random softie-pop aberration in an otherwise agitated oeuvre, bought me subsequent Mariah Carey releases. It became a funny thing, me being an un-closeted fan with sentimental attachments to her music. Ten years later I was a "regular" Mariah Carey fan who, of my own volition, bought albums, singles, remixes, etc. It was usually a noteworthy thing for anyone browsing my stacks, "What's the story with all these Mariah Carey albums?"
There's nothing really remarkable about my attachment to Mariah Carey. It happens with people and pop music all the time, the, "I know, I know, but I just like it, ya'know?" worldview. In some way pop music exists to fill this place in our lives. Pop music is ubiquitous, and it's a forgone conclusion that some Top 40 song will be playing when shit happens. It's unavoidable. Everyone I know has a similar fetish with some artist or song. Like I said, it's not remarkable. What is remarkable is when I decided to abandon Mariah.
That last year of high school was particularly painful for me. I didn't really graduate, all of my friends were going to college (or moving to another country), my home life was totally fucked and it seemed like everything was falling apart. Once high school was over, I bounced around from girlfriend to girlfriend, apartment to apartment, roommate to roommate, town to town, trying to just figure it out, ya'know? It wasn't easy. Through the next fifteen years I maintained this ironic Mariah Carey collection that functioned as a sentimental tether to my Spanish friend on the other side of the world. I was conscious of this and spoke of it as such. In 2000, I moved into a studio apartment, it was the first time I lived alone, and that's when I decided to part ways with Mariah.
I didn't think it was significant at the time; I'd had the albums for over a decade, hauled them from apartment to apartment, town to town, and regarded them as mementos the entire time. So why didn't I get rid of them earlier? Or, why did I get rid* of them then? Looking back, it's interesting that the Mariah collection started when I was terrified of being left alone, and it was only when I was able to live on my own that I didn't need the sentimental token any longer.
….
Thinking about music in this way, as a fetish that allows us to either re-live experiences through an attachment or distantiate ourselves from a reality we can't wholly experience, is an interesting process. Revealing unconscious fetishes that have never been fully in our view can stir aggravation or defensiveness. Engrained fetishes are especially perceptible when reading record reviews or listening to people discuss why they hate artists. In addition, looking at "phases" we went through with certain songs or artists will often coincide with experiences that were significant at the times we were getting "into" and "out of" the music. While we may passively listen to music, there is a lot of activity in the process, and I would venture to guess it's rarely ever, "just a good song, ya'know?"
What song do you fetish. And why?
….
* As a footnote, when I got rid of the Mariah collection, I brought a box of random CDs to a record store to trade for used LPs. While the young, know-it-all clerk looked over the box I browsed. Some 45 minutes later, I'm deep in the middle of the Buck Owens section and a voice comes over the store loudspeaker: "Would the guy who brought in all those Mariah Carey singles please come to the front of the store." —What a little dick! Trying to shame me even as I'm relinquishing my fetish. No wonder people are so defensive!